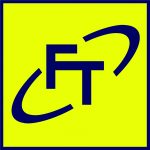 Your future solution provider
FUTURE TECH TRADING (M) SDN. BHD. is a leading trading company of industrial tools & equipment and chemicals used by manufacturers in electronics industries plus various other industries. Also known as FTTM, we provide integration capabilities for applications in electronics and box build industries. OEMs and end users use our services throughout the world to cost-effectively build solutions supporting their production. We consult with you on your standard and deliver 'STANDARD CUSTOMIZED' solutions that meet your unique needs and requirements. Our activities are based on mutual trust and flexible cooperation with our customers at every stage of the work.
FUTURE TECH ENGINEERING (M) SDN BHD aka FTEM is a full service design firm that thrust its customer's product to their full potential. We offers professional design service – specializing in 3D CAD and CAM, rapid launch, new product development programs.
Jillian Scott, Esq. is the managing partner of Markowitz  & Mellencamp, P.C., established in 1983. Jillian has been accredited by the American Bar Association. As a leading lawyer in the firm, Jillian uses her experience and personal relationships to get results for all M&M's clients. She is a talented and hard working attorney who never stops trying to bring another win for her clients.
Andrew holds a Certified Elder Law Attorney (CELA) degree, and has over 18 years of experience as a prosecutor in New York State. Andrew has personally handled quite a few high-profile cases, both as prosecutor as well as a defense lawyer. He has represented over 100 New York firms in various litigations, an has only lost once, throughout his entire career. It wasn't his fault, the guy was clearly guilty.
Robert might look like a sweet old man, but when he puts on the famous litigation suit, he becomes a cunning lion. You really want a guy like Robert on your team. Finding loop holes and loose ends is what has made Robert famous in the New York district and beyond as one of the shrudest, most highly skilled lawyer in the business. Don't miss his closing arguments, they have never failed.