MT Focus 6000 is the latest and most innovative controller from MicroTorque including all features of MTF 400 and much more. It elevates the Atlas Copco's low torque tightening and is designed for Industry 4.0. MT Focus 6000 is smart with new advanced tightening strategies such as Torque Seating Monitoring. With Batch Sequence it is easy to setup simple workflow instructions to ensure efficiency, and the multi communication ports ensures connectivity with external equipment and software.
With two different levels of functionality, the IAM models gives a good offering for every customer. IAM Workstation is designed for a workstation setup with no or low need for advanced tightening strategies and communication. For processes,
with a need of communication, data and advanced tightening strategies, IAM Process is the right choice.
Model
Ordering Number
MTF 6000
8432 0851 00
NOTE: Ordering number for controller only. PSU and IAM Module (For MTF 6000) has to be ordered separately
IAM MT WORKSTATION
8432 0852 10
IAM MT PROCESS
8432 0852 20
IAM MT AUTOMATION
8432 0852 30
IAM MT QA
8432 0852 40
IAM Functionality Matrix
MTF 6000
IAM WORKSTATION
8432 0852 10
IAM PROCESS
8432 0852 20
IAM Automation
8432 0852 30
Tightening
Number of Psets

50

150

999

Multi step tightening

✔

✔

✔

Number of tightening steps

5

10

15

Number of batch sequence

20

50

100

Batch sequence – Batch Count

250

250

250

Batch sequence – Steps

30

30

30

Number of identifiers

20

50

100

Torque & Angle Control

✔

✔

✔

Thread Engament Step

✔

✔

✔

Angle step

✔

✔

✔

Torque step

✔

✔

✔

Seating Control Strategy (SCS)

–

✔

✔

Torque Seating Monitoring (TSM)

–

✔

✔

Bit Slip Detection

–

✔

✔

Damaged Thread Detection

✔

✔

Data Storage and Analysis
Detailed data results stored in the controller

✔

✔

✔

Results – Data storage

100000

100000

100000

Graphs – Data storage

–

1000

1000

Download results data via USB memory

✔

✔

✔

Download graphs data via USB memory

–

✔

✔

Realtime trace analysis – ToolsTalk (USB only)

✔

✔

✔

Save graphs via ToolsTalk Analysis (USB)

–

✔

✔

Auto save graph via ToolsTak Analysis (USB Only)

✔

✔

✔

ToolsNet 8 data reporting

–

✔

✔

Communication
Configurable Digital I/0s

✔

✔

✔

Number of digital I/Os (in/out)

(12/8)

(12/8)

(12/8)

Open Protocol (MicroTorque Legacy)

–

USB, RS232, Ethernet

Open Protocol (Atlas Cocpo V2)

–

USB, RS232, Ethernet

Direct communication with ToolsNet 8

–

✔

✔

Fieldbus Module Compatible

–

–

✔

URCaps Compatible

–

–

✔

Others
Transducerized tools

–

✔

✔

Barcode reader

✔

✔

✔

Quick programming

✔

✔

✔

Password protection

✔

✔

✔

Customized 3 levels of password protection

✔

✔

✔

Remote configuration via Ethernet

–

✔

✔

Vacuum Pick Up Screw Detection

✔

✔

✔

Ports (Hardware Only – Not Functionality)
RS232

1

1

1

Fieldbus

1

1

1

USB device

1

1

1

USB host

1

1

1

I/O Bus

1

1

1

Ethernet

1

1

1

Digital I/Os

(12/8)

(12/8)

(12/8)
POWER SUPPLY UNIT, PSU
MODEL
Battery / Power
Ordering No.
MTF 6000
ETD M ABL V2 and QMC, all tools
36V / 180W
8432 0840 02
TOOLS CABLE
Model
Length
Ordering No.
QMC, ETD M ABL V2, ETF S
2m
8432 0835 20
QMC, ETD M ABL V2, ETF S
3.5m
8432 0835 35
QMC, ETD M ABL V2, ETF S
5m
8432 0835 50
ETF M, MT
2m
8432 0836 20
ETF M, MT
3.5m
8432 0836 35
ETF M, MT 90 deg. angle cable
2m
8432 0831 15
VACUUM ADAPTER

Model

Nozzle Ø mm
Tool Bit Drive
Tool Model
Ordering No.

QC Vacuum Adapter

5.8

HM4

ETD MT

8432 0770 60

QC Vacuum Adapter

9.8

¼" HEX

ETD MT

8432 0770 61

QC Vacuum Adapter

5.8

 HM4

QMC 21, ETD M ABL V2, QMT 21

8432 0770 62

QC Vacuum Adapter

9.8

¼" HEX

QMC 41, QMT 41

8432 0770 63

QC Vacuum Adapter

5.8

HM4

QMC 41, QMT 41

8432 0770 64
VACUUM NOZZLES

Model

Nozzle Ø mm
Ordering No.
Model

Plastic Nozzle – HM4 (5 pack)

5.8

4216 2912 90

Plastic Nozzle – HM4 (5 pack)

Plastic Nozzle – ¼" HEX (5 pack)

9.8

4216 2937 90

Plastic Nozzle – ¼" HEX (5 pack)

Metallic Nozzle – HM4 (1 pack)

5.8

8432 5251 00

Metallic Nozzle – HM4 (1 pack)

Metallic Nozzle – ¼" HEX (1 pack)

9.8

8432 5251 01

Metallic Nozzle – ¼" HEX (1 pack)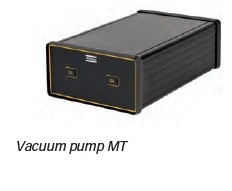 VACUUM PUMP
Model
Ordering No.
Vacuum Pump MT
8432 0854 00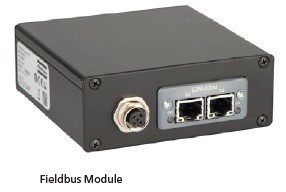 | | |
| --- | --- |
| Fieldbus Module | Ordering No. |
| EtherCAT Module MT | 8432 0853 10 |
| Profinet Module MT | 8432 0853 20 |
| Ethernet/IP Module MT | 8432 0853 30 |